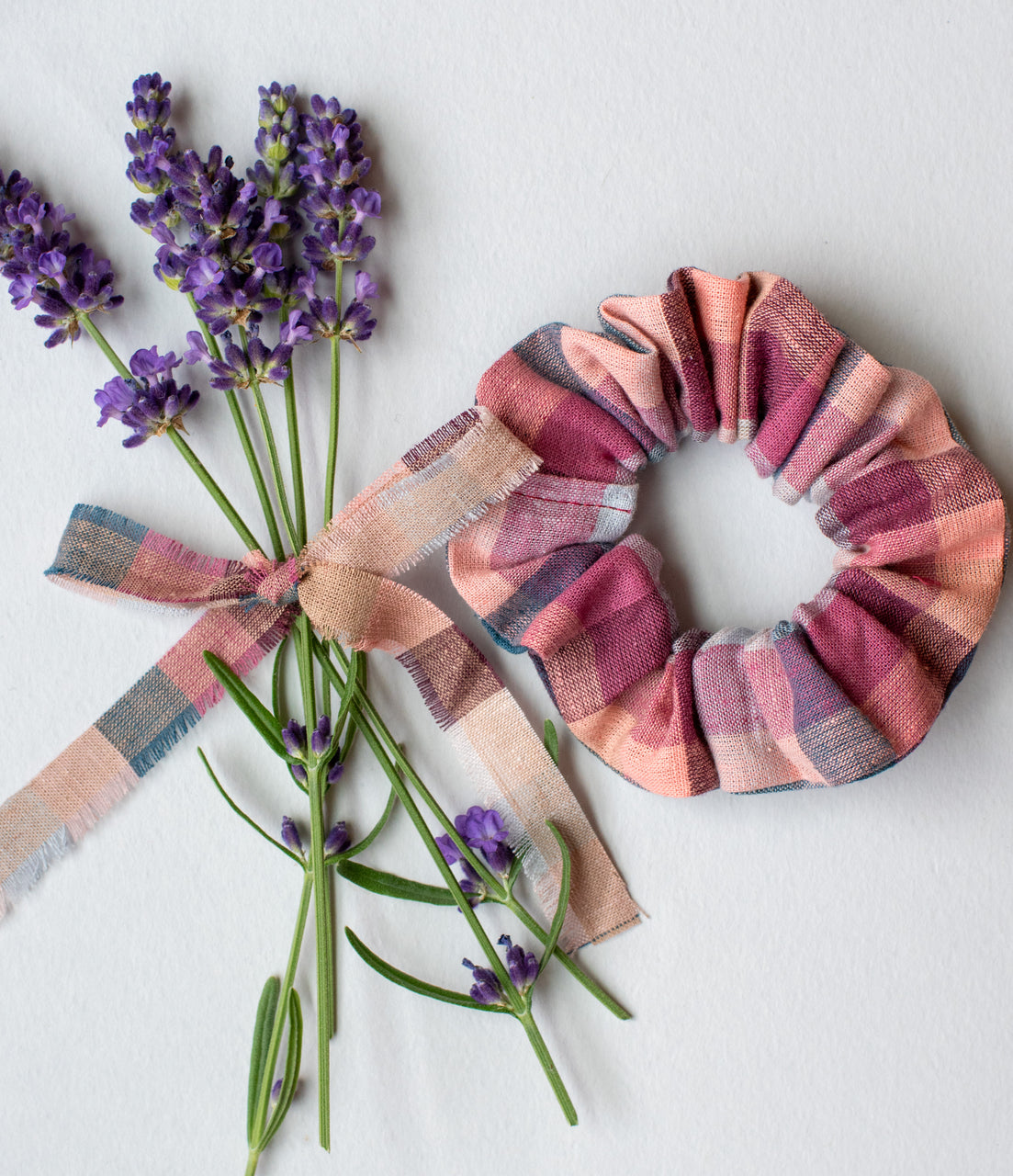 We started out with this soft cotton and linen blend in a fruity check of berry tones and ended up with these gorgeous scrunchies that are sure to match many Fall outfits.
All materials new.  
Fig & Moss bows are made in Seattle with a passion for quality and beauty. Each bow will adhere to the same quality standard but will have a unique character due to differences in pattern placement.
* Small children and infants should never be left unattended while wearing bows.