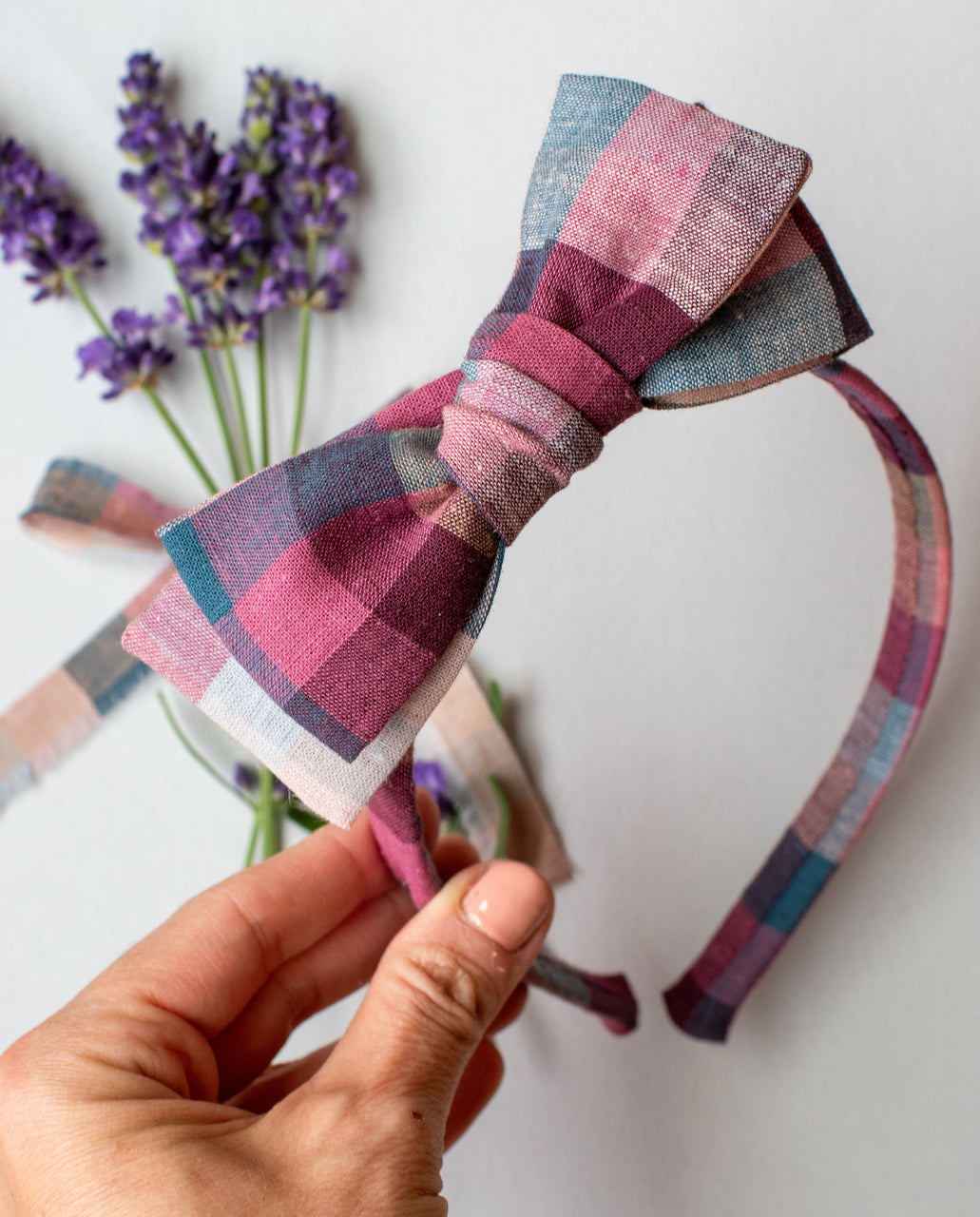 We used a soft cotton and linen blend in fruity check of berry tones for this headband. Perfect for Fall outings or photo shoots, and a great match for school uniforms.

A beautiful bow or darling knot on a hard headband because who doesn't want to be practical and girly at the same time? One size fits all - think sister, mommy, cousin matches.    
Headbands securely ship in boxes. 
All materials new. Spot clean with a damp cloth and steam to refresh. If all else fails, send to Fig & Moss bow spa for repairs and re-ties.